PLACES
01-05-2020 di redazione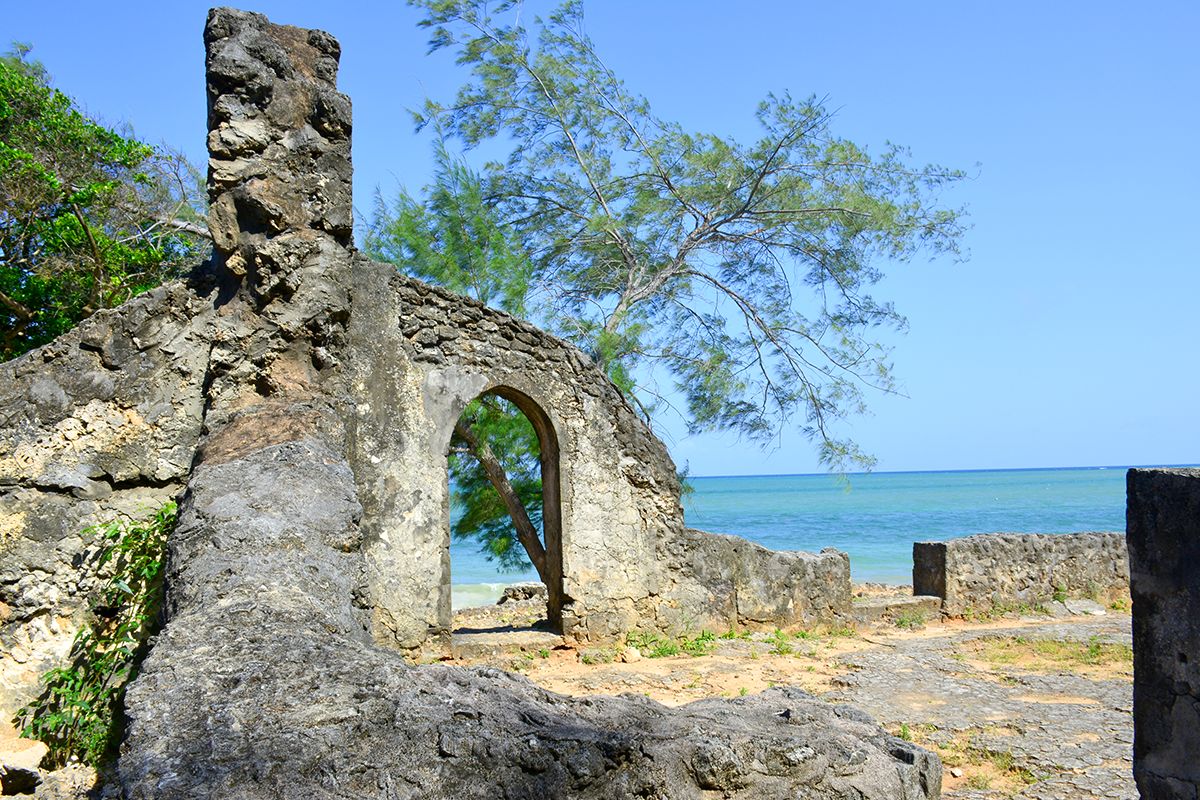 It was called "Jumba La Mtwana", where "jumba" in kiswahili means "home".
It was an Arabic citadel built in the 13th century AD on the banks of the Indian Ocean, not far from the cove of today's Mtwapa, about twenty kilometers north of Mombasa.
We have just entered the County of Kilifi and it is one of the few interesting historical archaeological sites in this area, along with the ruins of Gede, between Watamu and Malindi, and those of the village of Mnarani, on the creek of Kilifi.
Jumba La Mtwana, however, has a peculiarity: the fortified citadel was on the open sea, a sign that the population that inhabited it, in addition to being dedicated to fishing and maritime trade, did not fear assaults of boats and pirates.
Here, unlike other moorings of the Swahili coast of the same period, there where trafficking of slaves but not the worst life conditions for them and despite the proximity to Mombasa, plundered several times, conquered and lost by local people, Jumba La Mtwana has resisted for 4 centuries and had its own physiognomy that differentiates it from other similar settlements.
First of all, the houses, almost "terraced houses" ante litteram, all the same and with equal internal and external spaces, a single mosque on the seashore and only a couple of palaces richer and larger than the others.
A guided tour of the open-air museum of Jumba La Mtwana reveals other details that unite the citadel to other Arab settlements in Lamu, Tanzania and Mozambique.
The local people, fishermen and traders, had certainly established relationships by sea with other realities.
Jumba La Mtwana was also visited by Vasco Da Gama and subsequent Portuguese fleets, who unlike the hostility encountered in Mombasa, here found a welcome and opportunity to refresh and embark fresh water.
As part of a holiday in Mombasa, Kilifi or a long stay in Malindi and Watamu, this historic site is worth a visit, to get a better idea of the history of the coast of Kenya.
At the entrance of the site, there is also a small museum dedicated to the architecture (and not only) Swahili throughout the coast with similarities in Tanzania and Mozambique.